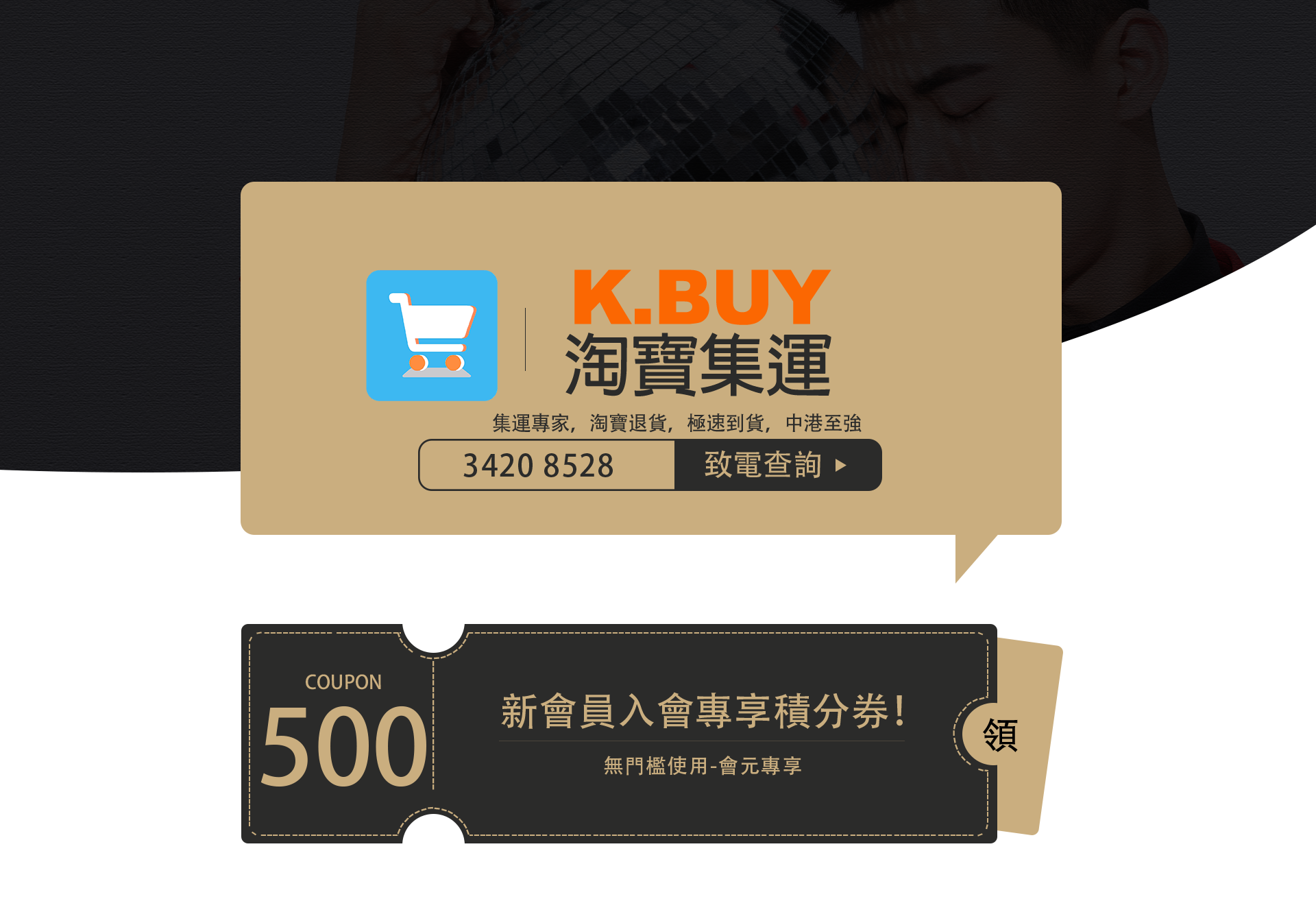 總店荔枝角自取點
1.本公司自取件時間星期一至星期五10:00-18:30,星期六10:00-15:30勞工假期休息
2.荔枝角在正常情況下會今發明至,貨件到達後,會通過SMS資訊通知客戶,自取點的地址,取貨時間及運單號及過期收費等
3.荔枝角自取點免費存倉10天,超過期限,會收取費用,最低收費HK$10.00計算。
4.貨件到了香港倉後 30天,沒有回復,棄件處理。
5.荔枝角可做貨到付運費。重量沒有限制,長度最長為300CM
菜鳥驛站合作自取點

1.由於合作自取點需要快遞派送,不保證今發明至到,一般3-5天,請以實際到達自取點時間為准。沒有急件,請謹慎選擇!請留意,貨件到達合作點後,便由合作點發SMS 通知客戶取件碼才可取貨,若沒有收到訊息,請聯絡本公司查詢。
2.當客戶選擇了合作的自取點取貨,便須接受過期存倉的收費,費用由合作點收取。由於合作自取點分佈各區,時間會延遲,所以請慎選這些合作點取貨。
3. 選取的自取點以下訂單為准,貨件發出後,不支持更改自取點地址。
4.運費不可做到付。
5.合作自取點都是本公司在香港的合作門市, 不是本公司同事及員工,有關本店集運方面等問題, 請與本公司客服聯絡。
6.合作自取點地方有限, 本店會因應情況限制寄到合作網站的貨品數量及重量。
集運包裝一票一件包裝,長度不能超過100CM,另重量每件不能超過20公斤。

1. The company's self-collection time is Monday to Friday 10:00-18:30, Saturday 10:00-15:30 Labor holidays are closed
2. Under normal circumstances, Lai Chi Kok will be invented today. After the shipment arrives, the customer will be
notified through SMS information, the address of the pick-up point, the pick-up time and the waybill number and overdue
charges...
3. The Lai Chi Kok self-pickup point is free for storage for 7 days. If the deadline is exceeded, a fee will be charged.
The minimum charge is HK$10.00.
4. 30 days after the shipment arrives at the warehouse in Hong Kong, there is no reply and the shipment will be discarded.
5. Lai Chi Kok can be shipped on delivery. There is no limit to the weight, the longest length is 300CM
1.Since the cooperative self-pickup point requires express delivery, there is no guarantee that
the invention will arrive today, usually 3-5 days, please refer to the actual time of arrival at the
self-pickup point. No urgent, please choose carefully! Please note that after the shipment arrives
at the cooperation point, the cooperation point will send an SMS to notify the customer of the pickup
code to pick up the goods. If you do not receive the message, please contact our company for inquiries.
2. When the customer chooses the co-ooperative self-pickup point to pick up the goods, they must accept the charge
for the expired storage, and the fee will be charged by the cooperative point. Since the cooperative self-pickup points
are distributed in various districts, the time will be delayed, so please choose these cooperative points to pick up the
goods carefully.
3. The following orders for the selected self-pickup point shall prevail. After the shipment is sent, the address of the
self-pickup point cannot be changed.
4. Shipment cannot be Pay on Delivery.
5. Cooperative self-pickup points are our company's cooperative stores in Hong Kong, not our colleagues
and employees. For questions about our store's consolidation, please contact our company's customer service.
6. Cooperative self-pickup places are limited, and the store will limit the quantity and weight of goods sent to
the cooperative website according to the situation.Consolidation packaging is packaged with one ticket
and one package, the length cannot exceed 100CM, and the weight of each package cannot exceed 20 kg.